Data Science Roadmap 2023: Learn To Become a Data Scientist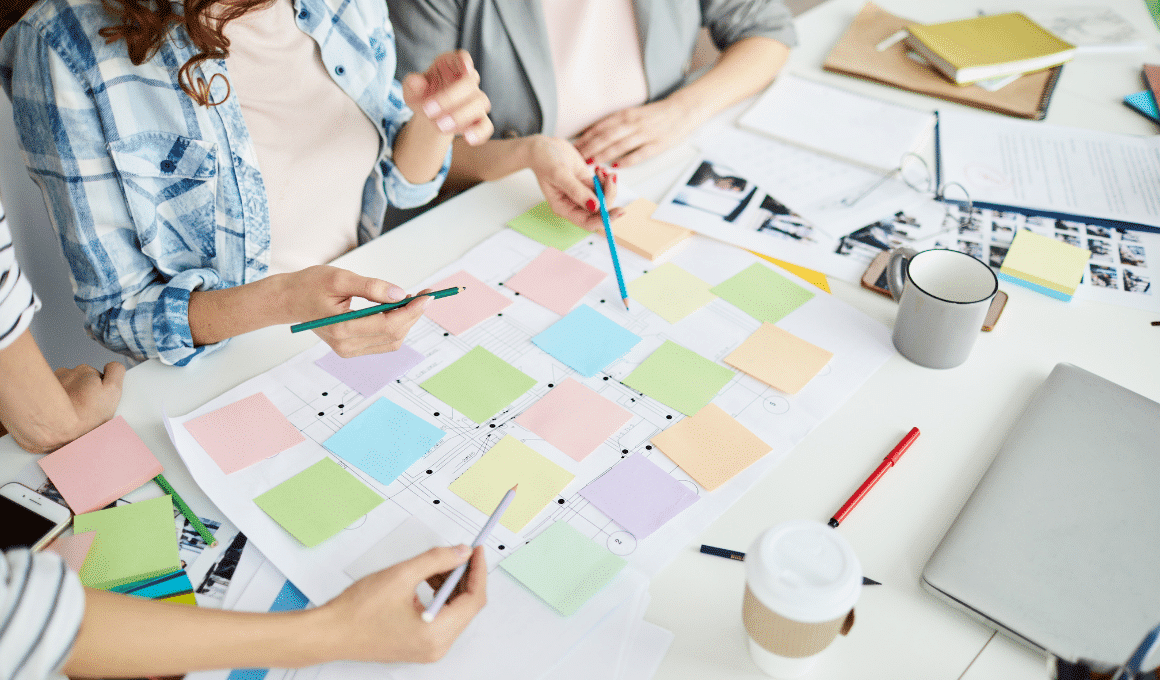 In this roadmap for data science learning, you can understand different verticals for data science and the areas you need to focus on if you are getting started with data science.
Here is the Data Science roadmap diagram.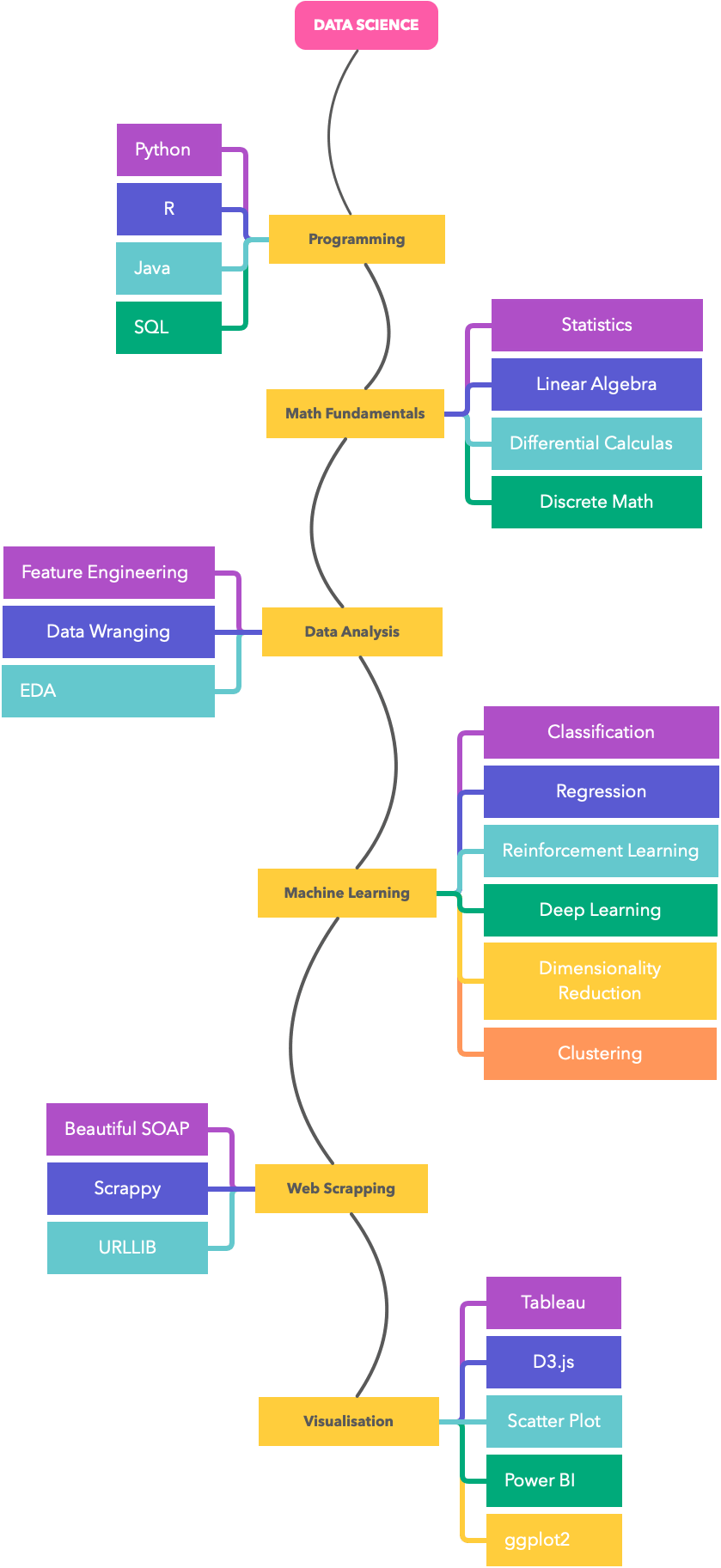 Let's look at each vertical and related resource to get started.
Learn Programming Languages
It is very important to master a programming language related to data science. Following are the recommended resources to get started.
Learn Data Analysis
Data analysis is a very important vertical in data science. it helps in finding meaningful data by analyzing multiple sources of data. The data source and type of data could be different from org to org. Normally data collection happens through multiple sources to form a data lake.
There are many data management strategies used based on data classification.
Following are the recommended tracks to get started with data analysis.
Learn Data Visualisation
Data visualization transforms massive amounts of processed data into meaningful visuals for the key stakeholders in the business. A business analyst can make use of this useful information to find opportunities for business growth.
The following are good resources to get started with data visualization.
Learn Machine Learning
For all predictive analyses, machine learning is the key part. ML deals with data Classification, Regression, reinforcement learning, Deep learning, Dimensionality Reduction, Clustering, etc.
Get started with the following recommended machine learning resources.
Introduction to Machine Learning Course (Udacity)
Introduction to Machine Learning (Datacamp)
AI and Machine Learning Algorithms Using Python (Futurelearn)
Learn Mathematics For Data Science
Mathematics is the foundation of all the key data science processes. It includes Statistics, Linear Algebra, Differential calculus, etc. Get started with the following resources.
Mathematics for Data Science Specialization (Coursera)
Linear Algebra for Data Science in R(Datacamp)
Learn Web Scrapping
Web scraping is an added skill for any data science engineer. It is one of the common use cases you come across when working with data. Tools like Beautiful SOAP, Scrappy, and URLLIB makes it easier for web scrapping. Here are the resources you can get started with web scraping.
Web Scraping in Python (Datacamp)
Web Scraping: Python Data Playbook (Pluralsight)
Data Science Trends
Data science is an exploding topic in google trends. Here is the google trends data for data science.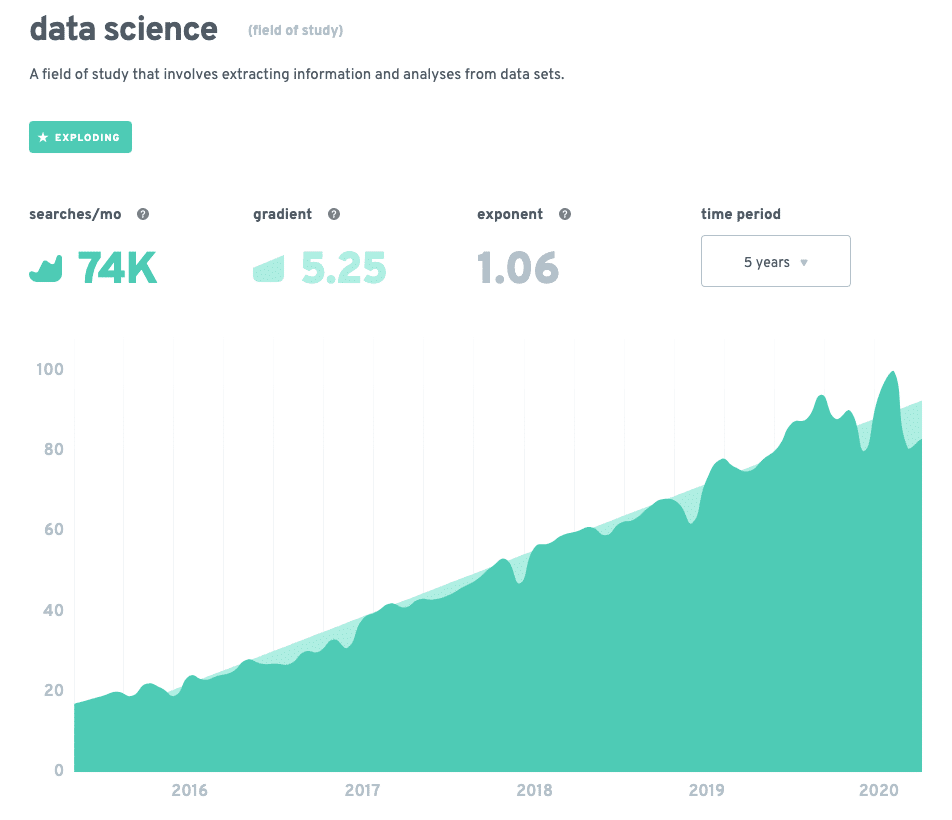 Best Platforms to Learn Data Science Roadmap
A good data science curriculum-guided learning can speed up the learning process and avoids lots of confusion. Also interacting with the learning communities on the platform can help you figure out our issues when you start doing hands-on labs.
Here is the list of the best platforms to learn data science.
Datacamp – A dedicated platform for learning data science
GitHub Repos to Learn Data Science & Python
One of the best ways to learn data science is by referring best resources curated by the Data Science Community on Github. The Following are the best GitHub Resources to learn Data Science and Python that are created by the Data Science community.
Frequently Asked Data Science Questions
When it comes to data science, it is not possible to answer all the questions in a simple way. People get into specific specializations in any one of the verticals we listed above. However, we try to answer or provide you with a reference for the common data science-related questions
How to become a data scientist?
Data scientists deal with most of the technologies related to data analysis. So there is no single answer. It depends totally on which specialization of data science you want to pursue. Here is a great article on this topic for your reference.
To put the long process short, here is what you have to do
Get started with data science-related technologies.
Get specialization in a specific skill.
Get some practical experience working on a publicly available project or enroll a course with a real-world project. There are many data science courses available with real-world data science project-building tracks.
Build a very good resume.
Create a Portfolio. A blog would be great. You can publish your experiences and learnings there.
Get Interviews
What skills are needed to be a data scientist?
The common skillsets required for data science it programming, data analytics, machine learning, and Math related to statistics, analytics, etc.
What is a Data Scientist's Salary?
The average Data scientist's salary is $99,072 as per the payscale
However, as per data jobs, the salary range of a data scientist is between $95,000-$180,000
Nowadays, this is a highly demanding job with an attractive salary. If you are interested in this area, don't miss the above attractive courses with huge discounts.
Exclusive data science discounts will be available for Black Friday and Cyber Monday too. We will be updating the latest offers too for the above courses.
Conclusion
In this data science roadmap, we have seen the key pillars of data science and related resources to get started with it.
This is a growing list as new tools and technologies emerge every day to accommodate different use cases in data science. Please let us your thoughts in the comment section for adding more insights to the article.
The future is here and it's bringing high-tech with its futuristic features. So stay updated with data science-related information and query from here.
Also, check out the best data science courses from different e-learning providers.