Best Free Online Course Websites List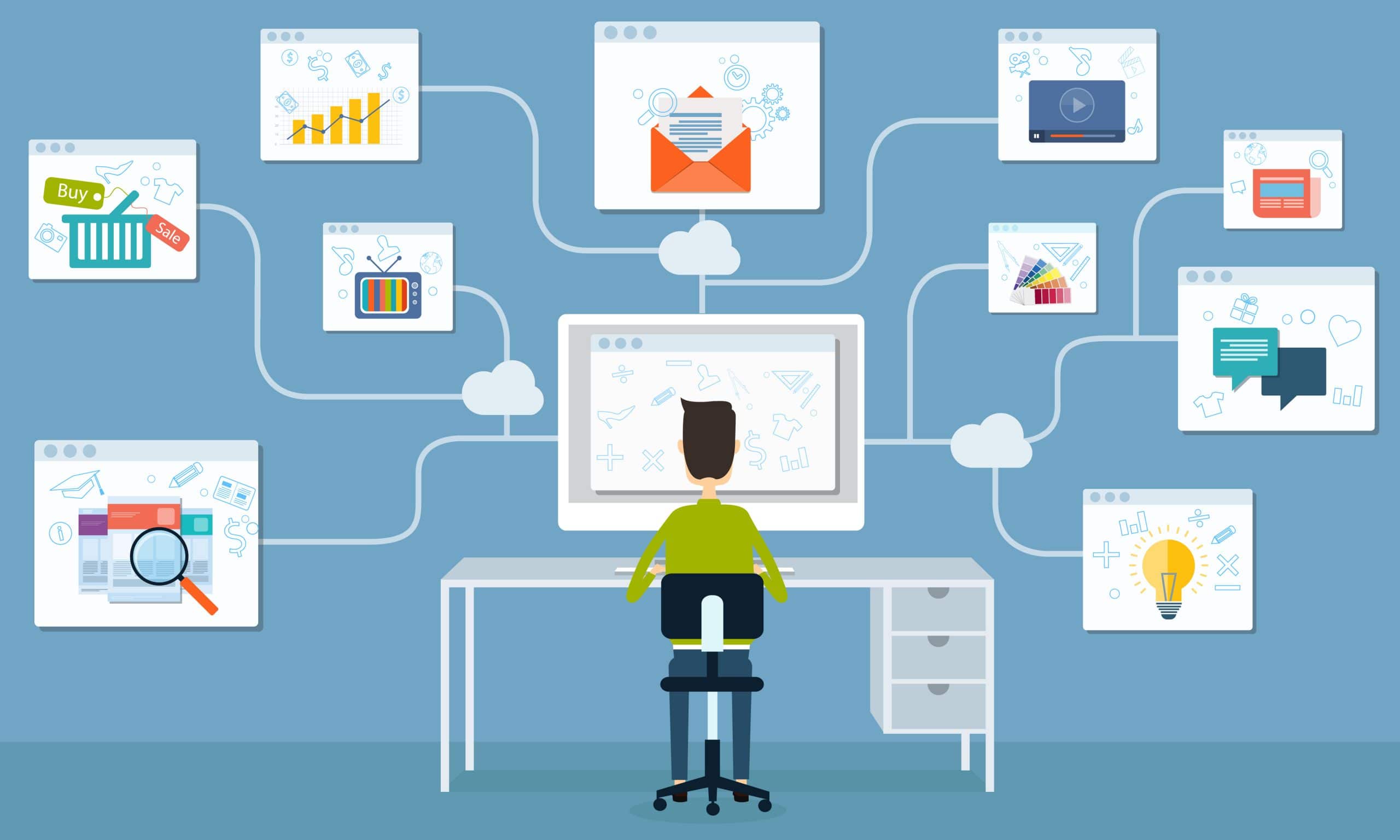 In this article, I have listed the top websites where you can learn a new skill for free.
If you want to upgrade your profile, or maybe you want to learn a new technology or a skill that you are interested in, you can always make use of free courses available online.
Free Online Course Websites
Most of the top e-learning websites offer free courses for users. It could be a beginner to an advanced level course.
Let's have a look at all the top e-learning websites that offer free courses.
[powerkit_toc title="Free Online Course Websites" depth="1″ min_count="4″ min_characters="1000″]
Coursera
Coursera is completely free and aims at providing high-quality online education completely free. you can learn programming, management, big data, and much more from experienced college professors and teachers.
All the video courses are completely free. However, if you need to specialize in some technology or a skill set, you can pay to get grades and specialization.
Website Link: View Coursera
Udemy
Udemy is the No 1 provider for online courses. Anyone can learn or teach without spending any money. All the free courses you subscribe to our free for a lifetime.
Website Link: Udemy Free Courses
There are also many paid courses from instructors from all over the world ranging from $5 -to $50. You can use Udemy coupons to save up to 95% on courses.
Skillshare
Skillshare is another great online portal for many free courses. It offers courses in music, design, culinary, fashion, writing, photography, and much more.
It also has a premium program for just 0.99 cents for 3 months. Which is pretty cheap for quality online courses.
You can get started with the skillshare free premium account to get unlimited free access to all the skillshare courses.
Website Link: View Skillshare
Khan Academy
A completely free online portal for developing your skillets. It offers courses for math, computer science, economics, finance, and much more.
Website Link: View Khan Academy
Edx
Edx offers free online classes from the world's best universities and institutions like MIT, Harvard Business School, UC Berkeley, etc. This website currently features over 532 courses from 82 partners which include 33 courses about computer
Website Link: View Edx
Udacity
Udacity is another portal that teaches you various courses and technologies like android, java, iOS development, etc. The best part of this website is that they feature the course videos which are uploaded to YouTube by Google Developer Expert for Free! Free!.
Website Link: View Udacity
Google Free Courses
The search giant 'Google' has also made available a number of free online tech courses in collaboration with Coursera and Udacity on its official channel on YouTube. All these video lectures are not just made available public; these are designed to help people land their dream job at Google.
Website Link: Google Learning
Freecodecamp
This portal features Free Programming Tutorials and Free Machine Learning Crash Courses. Freecodecamp is a community of 140 000+ programmers with 13 000+ active community members from all around the world which also includes Google employees and industry leaders like ZEIT, Mozilla, Quora, etc.
Website Link: Visit Freecodecamp
Datacamp
This website offers free Data Science lessons. The best thing about this platform is that you are guided by industry experts who have been working with the real-world data science problems in all their projects and have already done several research papers as well as Free Programming Tutorials for Beginners
Website Link: Visit Datacamp
Conclusion
In this Free Online Course Websites List, we have seen the options available to learn a new skill for free. If you have come across other online
We will keep this list updates with all the latest e-learning portals that offer free courses for users.