25+ Unbelievable E-Learning Statistics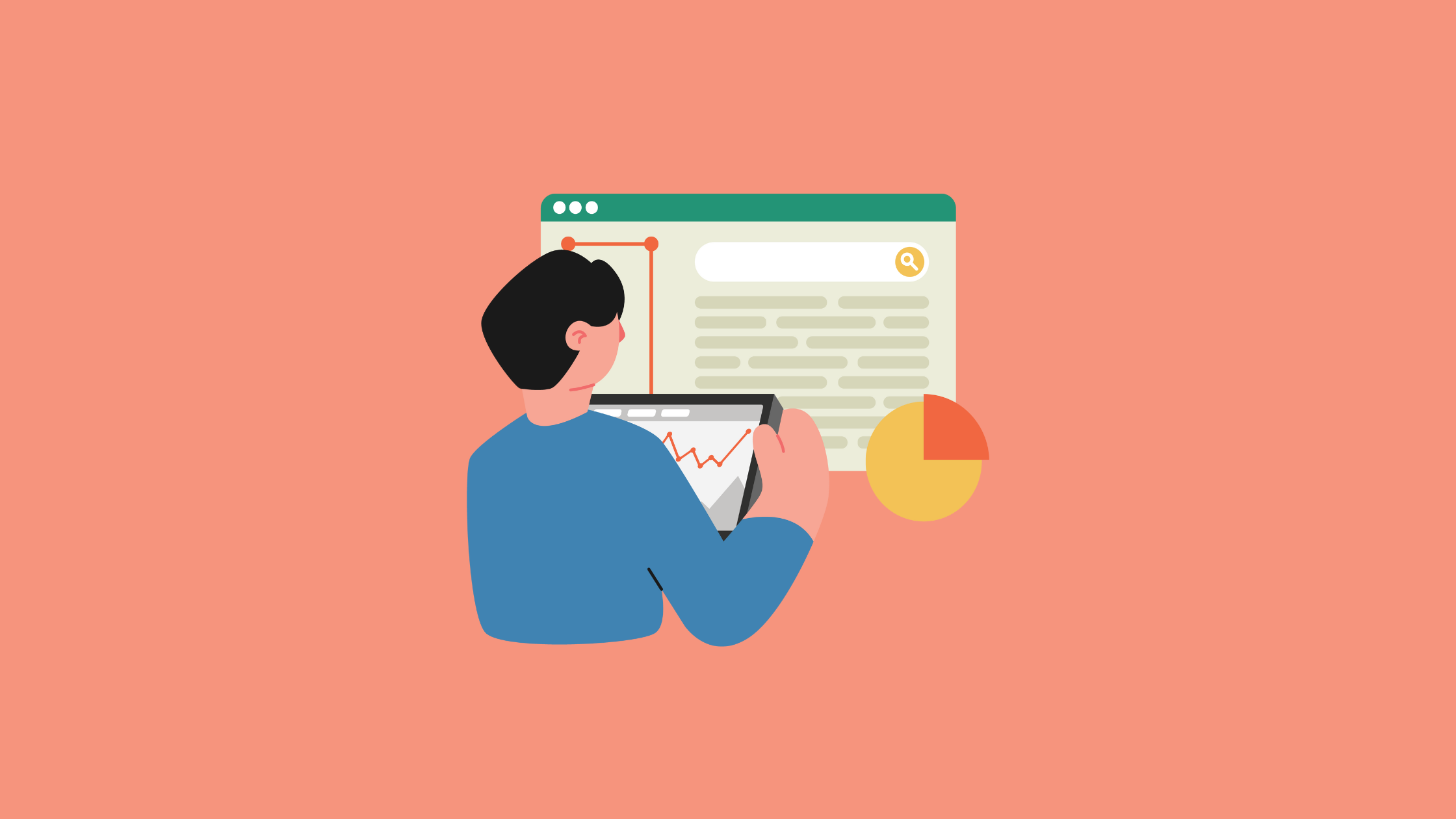 In this blog, I'm going to discuss "E-learning statistics". I have conducted research and will cover various statistics about E-learning for your reference.
E-learning is worth billions of dollars within industries, and its growth is rapid in today's age.
According to research, E-learning is projected to experience significant growth by 2025 with a market value of $350 billion.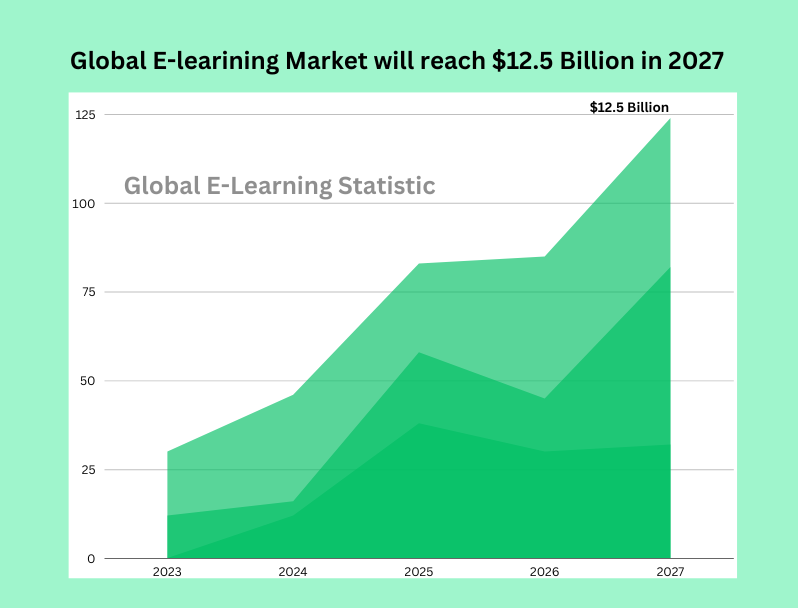 E-learning is challenging because it aims to keep students and other learners engaged in online education.
In this article, come along with me to learn more about the statistics of E-learning.
What Do You Mean By E-Learning?
E-learning refers to acquiring knowledge and skills through digital platforms and technologies.
It involves using computers, the internet, and various digital tools to deliver educational content, courses, and training programs.
E-learning provides a flexible and accessible way for you to engage in learning at your own pace and convenience, often incorporating multimedia elements such as videos, interactive quizzes, and virtual simulations to enhance the learning experience.
It is widely utilized in academic settings, corporate training, professional development, and various other contexts to facilitate effective and efficient learning beyond traditional classroom environments.
Benefits Of E-Learning
Nowadays, the growth of E-Learning is comparable to the veins of trees. So, let's stick with me to know about the benefits.
Here are the benefits of E-Learning:
1. The e-learning market in India is forecast to reach $12.5 billion by 2027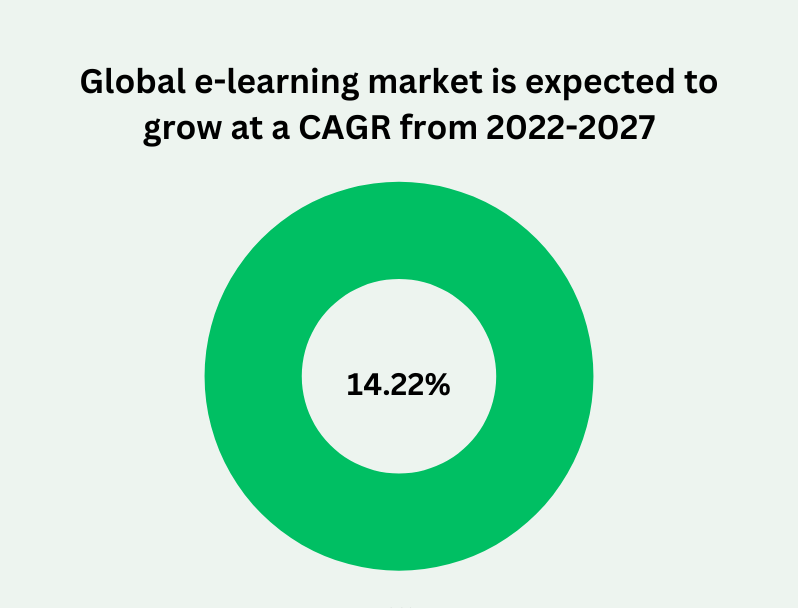 In 2023, the Online Education market is forecasted to generate around $6 billion in revenue.
This revenue is predicted to increase consistently at an annual growth rate of 13.9% between 2023 and 2027.
As a result, the market size is anticipated to expand to approximately $12.5 billion by 2027. (IMARC Group)
2. The Global e-Learning Market is forecast to reach $475.60 Billion by 2027
The global E-learning market was valued at $214.21 billion in 2021.
This revenue is predicted to increase consistently at an annual growth rate of 14.2% between 2022 and 2027.
The e-learning market value is increasing day by day because every subject and other thing we can learn online.
We can study anywhere in the world, we are available. All we need is the Internet and a smartphone. (Arizton)
3. The E-Learning market is estimated to cross the value of USD 499 billion in 2027
Based on research findings, it is projected that the e-learning market will surpass a value of USD 499 billion by the year 2027.

In 2020 the market size was $250 billion, which has doubled. (ResearchAndMarkets)
4. Engaging in e-learning leads to a remarkable 90% reduction in energy consumption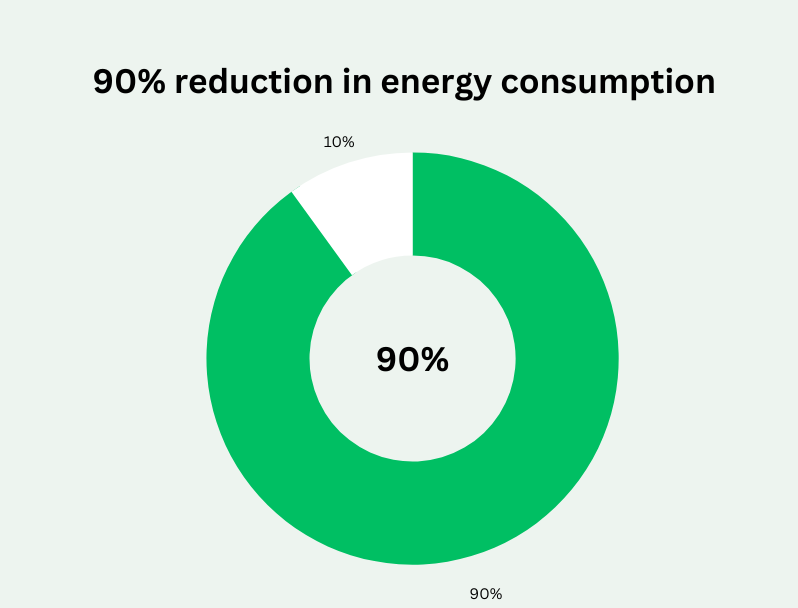 Online training programs consume nearly 90% less energy compared to their offline class. This substantial reduction in energy usage holds significant potential for cost savings and environmental benefits.
For instance, a single university's annual energy consumption can surpass 120 million kWh (Growth Engineering).
5. online engagement, educational, and training content. Video web activity accounts for over 80%
Surprisingly, over 80% of our online activities are dedicated to video consumption. The primary focus of this video consumption revolves around educational content and training clips.
This preference for videos is supported by research that demonstrates they are 9% more memorable than text-only materials.
A remarkable 70% of employees have expressed their preference for video over written documents when it comes to acquiring information. (Finances Online)
6. 80% of schools had added additional technology for their students.
Recognizing the shift towards eLearning as the new standard, educational institutions are proactively adjusting their strategies.
An impressive 80% of schools have already invested in or are in the process of acquiring additional devices, a move aimed at enhancing the eLearning experience.
Notably, since January 2020, there has been a remarkable 205% in the number of new devices connecting to the internet, primarily attributed to schools and their stock of student devices to facilitate online learning. (Market Scale)
7. The MOOC market is expected to reach $25.33 billion by 2025.
MOOCs serve as accessible online learning platforms available to students worldwide. These platforms offer unrestricted access to a wealth of courses, educational materials, expert guidance, and interactive discussion forums covering a wide range of subjects.
This democratization of education, provided at no cost, currently holds an estimated value exceeding $5.16 billion and is anticipated to exhibit robust annual growth at a rate of 32.09%.
This trajectory is expected to propel the MOOC market to an impressive $25.33 billion by the year 2025. (Finances Online)
8. 80% of teachers said that e-learning makes more engaging students
A 2016 survey revealed that approximately 80% of teachers held a positive view of technology, stating it enhances the learning experience by making it more enjoyable.
Additionally, 74% of educators believed technology opens up learning possibilities outside the classroom, while 72% thought it could customize the learning journey. (Statista)
9. 90% of the students say that online learning is better than traditional learning
E-learning is not only widely embraced but also the preferred mode of learning. An impressive 90% of students think that e-learning offers an equivalent if not superior, learning experience compared to traditional classrooms.
Over the past 16 years, corporations have witnessed a staggering 900% surge in the adoption of e-learning, and this upward trend is expected to persist. (Small Business Trends)
10. 20 countries and 90,000 schools used Zoom for online classes in 2020
During the pandemic, lots of schools turned to Zoom for online classes, and Zoom's worth tripled in value during that period. (Zoom)
11. Around 20% of students successfully finished their courses 100% online
Online course developers suggest that creating courses suitable for mobile devices can boost college student retention rates. Nevertheless, a survey revealed that only 20% of students managed to finish their coursework solely on a smartphone or tablet. (Statista)
12. online education is better than normal education, 41% of college students
Compared to offline classes, students are more comfortable and flexible in the online classes. Students can register for online courses and learn at any time. Plus, students can study according to their convince at any time. (EducationData.org)

13. 100% of online courses completed in mobile, said by 20% of college students
From these you came to know that, every online course should be mobile-friendly, it's easy to use for the students. So develop flexible and easily accessible courses for the students to use on their mobile or tablets. (Statista)
14. In 2026, corporate e-learning will grow by 250%
Back in 2017, the worldwide corporate eLearning market was valued at $14.23 billion. Fast forward to 2026, and experts predict it will surge to an impressive $49.87 billion.
This steady growth, with a consistent annual increase of 15%, suggests that we can expect more and more companies to embrace online learning in the coming years. (Business Wire)
15. 90% of the companies offer e-learning for their employees
LinkedIn conducted a study, revealing that the majority of companies (90%) provide digital learning options. Consequently, it's important to consider how employees prefer to acquire knowledge.
The study found that 68% prefer learning during work hours, 58% prefer learning at their speed, and 49% opt for on-demand learning. (LinkedIn)
16. 40% of companies use e-learning for training(Fortune 500)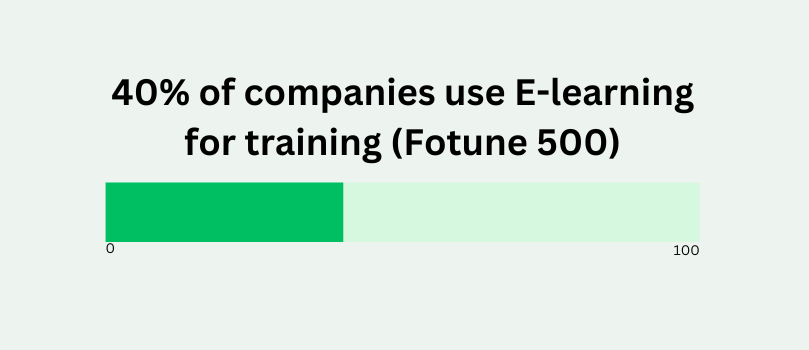 Some of the most successful businesses globally are made up of companies, and interestingly, 40% of these companies regularly and extensively incorporate eLearning into their operations.
At these larger firms, a significant 73.6% of their technology-driven training is conveniently shared online or through various networks. (Skill Scouter)
17. $200 million saved by IBM after they moved to e-learning
IBM embraces eLearning, and here's why: This Fortune 500 company saved approximately $200 million when it switched its employee training to eLearning methods. According to IBM's study, investing in employees pays off handsomely.
For every dollar they invested in online training, they got back $30 in productivity. That's because employees could get back to work faster and use their new skills right away. (Shift Learning)
18. 18% engagement in employees, after companies started using e-learning
When employees engage in eLearning programs, their motivation receives a significant 18% boost. The increased happiness and confidence levels of these employees primarily drive this heightened sense of reason.
Numerous studies have demonstrated that companies with a highly engaged workforce tend to outperform their competitors, with a remarkable 2.6-fold higher earnings per share. (Molly Fletcher)
19. Companies invested in employees for their career development, then 94% of employees will stay longer
A 2018 LinkedIn study found that the biggest problem in helping employees grow at work was getting them to spend time learning new things.
Surprisingly, 94% of employees said they'd be happy to stay at a company longer if the company helped them get better at their jobs.
And 56% of employees said they'd like their bosses to help them with this. These employees mentioned they'd be more likely to learn if their boss suggested some specific courses to take. (LinkedIn)
20. According to corporate talent developers, their top eLearning priority is teaching soft skills
Research conducted by LinkedIn says that Corporate L&D programs prioritize soft skills such as critical thinking, leadership, time management, and teamwork. Meanwhile, the most sought-after hard skills include cloud computing, statistical analysis, and data mining. (LinkedIn)
21. There is a skill gap, 83% of global employees mentioned it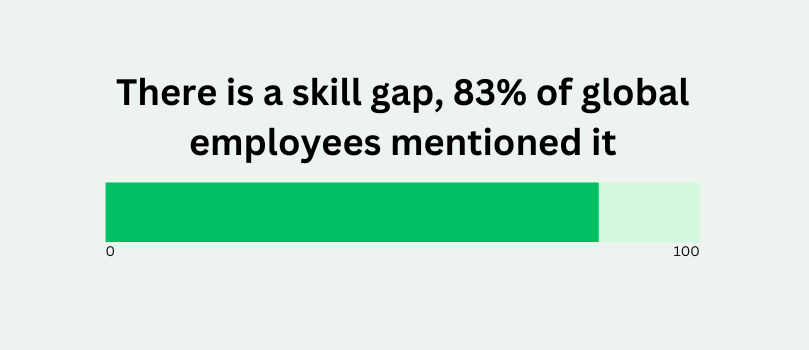 Research conducted by Udemy says that as eLearning becomes increasingly available, there are many chances to assist workers in bridging the skills gap and improving their competitiveness. Among the employees surveyed, 83% recognize the gap, and 62% feel its personal impact. (Udemy)
22. Every high education is shifting to cloud computing, and expecting $8.7 billion by 2027
In 2020, the world cloud computing market for higher education was worth $2,182.4 million. It is forward to 2027, and it's expected to be $8,779.1 million, showing a great annual growth rate of 22% throughout the forecasted period. (GlobalNewsWire)
23. In 2027, the mobile learning value is expected to grow by $80.1 billion
Mobile learning is taking off. In the past few years, it has grown by over 20%, going from $7.98 billion in 2015 to $22.4 billion in 2020. With the COVID-19 pandemic and more people using mobile for studying and other purpose. (GlobalNewsWire)

24. Google has signed up 80,000+ of its employees for Udacity's HTML5 course using the LMS platform.
Here's an eye-catching eLearning stat for you: Google decided to help 80,000 of its employees level up their web development skills. How? By enrolling them in Udacity's HTML5 course through the LMS platform. (ExtensionEngine)
25. Online users mostly like to finish their courses in paid courses, not in free courses
Researchers analyzed data from over 70 Coursera courses and discovered an intriguing trend: paid courses showed higher engagement and completion rates, suggesting that investing money might motivate learners to stay committed. (University of Michigan)
26. In 2021, the earnings of content creators increased by 38%, reaching 6 figures.
In the survey of 2021, the latest annual report shows a 48% increase in instructors, and content creators earning seven-figure revenues from their courses. (Teachable)
27. Technology is the No.1 course in 90+ top free online courses
As remote work becomes more common worldwide, there will be a growing interest in technology education. Popular free tech courses cover topics such as Python programming, machine learning, artificial intelligence, and algorithms. (Mordor Intelligence)
Conclusion
E-learning has become an essential platform for both students and working professionals.
Recent statistics reveal that a growing number of people are embracing e-learning due to its flexibility, efficient time management, and enhanced learning outcomes.
The ability to access e-learning courses on mobile devices and tablets has made it the preferred choice for many individuals.
As a result, the future of e-learning will reach massive growth.