On June 3rd Linux foundation has announced the Cloud Engineer bootcamp program.
Linux foundation is offering $1300 off on the whole cloud engineer bootcamp as compared to the list price of $2300.
Check the Bootcamp program details from the following link.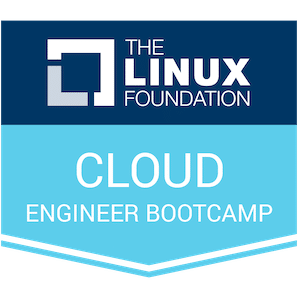 *Note: This offer is maybe valid only for limited time
Bonus
15% Additional Discount
Use Coupon DCUBEOFFER at the checkout to get addional 15% discount on the cloud engineer bootcamp program. This discount is applicable for all training and certification programs.
Cloud Engineer Bootcamp Review
The program is designed for beginners to gain knowledge and practical experience on cloud native technologies.
The curriculum is focussed towards the following topics.
Linux System Administration
Linux Networking and Administration
Linux Foundation System Administrator Certification
Contianer Fundamentals
DevOps and SRE Fundamentals
Kubernetes Fundamentals
Certified Kubernetes Administrator Certification (CKA)
If you purchases these courses and certification exams seperately, it would cost you $2300. But this bootcamp offers $1300 off on the total list price, which is a great deal.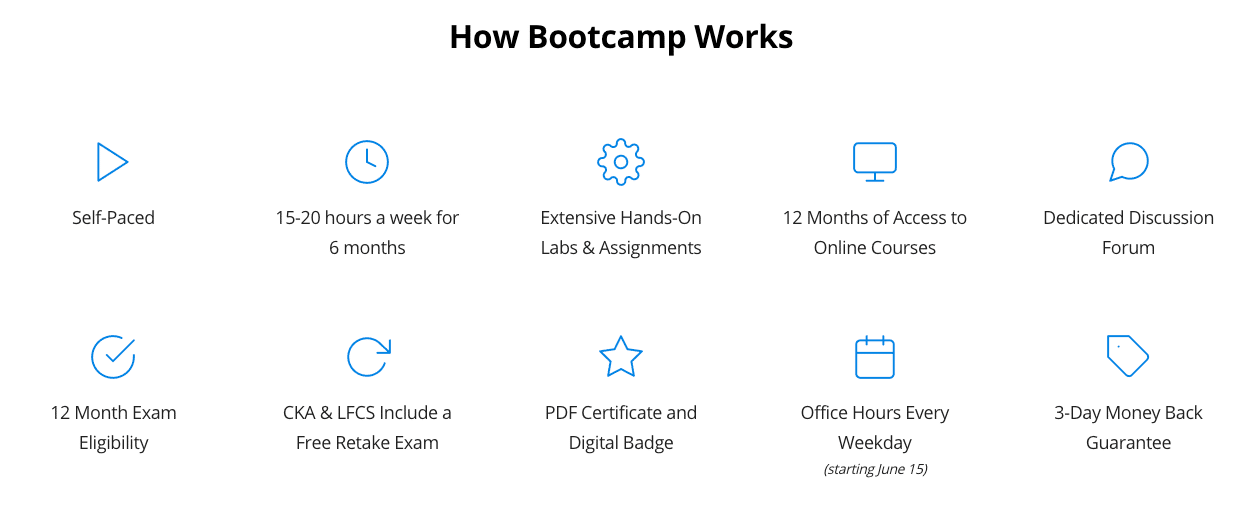 Certified Cloud Engineer badge
Get valid and recognisable banner for Bootcamp engineer, Linux administrator and certified Kubernetes administrator.