Pluralsight Free Subscription: 70+ Free Courses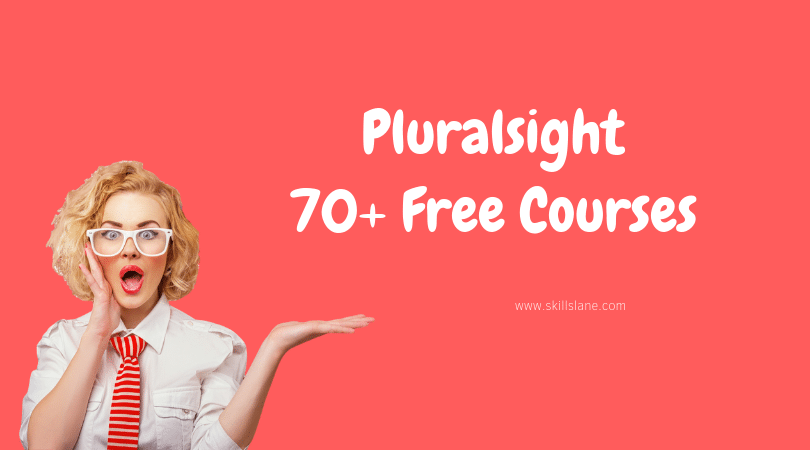 Pluralsight.com is one of the best online portals for IT training. One of the reasons we prefer Pluralsight over any other online provider for IT training is because of the training quality.
Current Offer: 40% off For Premium and Standard Plans
You can check out the latest offers for the standard and premium plans from Pluralsight. You can go for your favorite courses from the library as well as with your skill set.
Now flat 40% off is available for both subscription plans from Pluralsight.
One Month Pluralsight Free Subscription
Pluralsight has a buy-one-get-one offer. If you buy a one-month subscription you will get another month totally free.
Pluralsight Black Friday Deal Is Live [Expired]
Grab all the annual subscriptions like the standard and the premium ones at half price. This is the maximum discount of the year and now is on!!!
This is the largest offer for the year 2022. So make use of it. Check out the button below to get maximum discounts for different subscription plans from Pluralsight.
You will get a minimum of 50% off.
You can get Pluralsight free subscription in the following ways.
Pluralsight Free Week
Grab the latest and currently running free week offer from Pluralsight. Offer valid till Feb 5th,2023.
One-Year Pluralsight Free Subscription
If you are a technology VIP, Pluralsight offers a great one-year free subscription as a compliment. For that, you should only need sharp knowledge about any of the technologies below.
ASP Insider
Cisco Champion
Citrix CTP
Docker Captains
EMC Elect
Friends of Red Gate
Google Developers Expert
Java Champion
Microsoft MVP
Microsoft RD
Nutanix NTC
Salesforce MVP
VMware vExpert
Offer Details
In this offer, you will get 70+ courses for free for 60 days related to the following categories
Android development
Data Engineer
Cloud Architect
Mobile web developer
Offer Validity
As of now, there is no expiry for this offer.